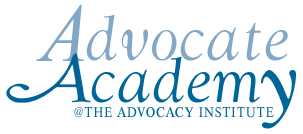 Independent Educational Evaluations:
What Special Education Advocates Need to Know

August 20, 2008
Presenter
Steve C. Imber, Ph.D.
Steve C. Imber, Ph.D.

Steve C. Imber, Ph.D. is President of Psychoeducational Consultants and serves as an independent educational evaluator, a consultant to parents and school personnel and as an expert in various due process hearings and other legal proceedings. He is a Professor of Special Education at Rhode Island College (since 1973) in Providence, RI where he teaches undergraduate and graduate courses on advanced behavior management: FBAs and BIPs behavior management, assessment, curriculum and methodology for secondary level students with disabilities, inclusion of students within the general education settings, legal aspects of special education and psychoeducational strategies for children and youth with disabilities.

Dr. Imber is a past President of the International Council for Children with Behavior Disorders (a division of the Council for Exceptional Children). He has presented at several national and regional conferences on a variety of topics and has published articles in several journals within the fields of psychology and special education.
Webinar Archive and Materials
Webinar Archive*: This is the recording of the live Webinar conducted on August 20, 2008. The recording is 1 hr, 30 minutes in length. You can start, stop, pause, fast forward or rewind the recording using the controls on the ReadyTalk player. (Note: Playing the archive requires FLASH Player to be installed on your computer.)
Webinar PowerPoint Presentation Handout*: This is the Handout for the Webinar presentation on Independent Educational Evaluations (IEEs): What Special Education Advocates Need to Know. (PDF, 3 slides per page, 29 pgs.) Also available in a six slides per page version here (PDF, 15 pgs.)
The USED Policy Letters listed below regarding IEEs are available here. (note that letters issued prior to December 3, 2004, may not be consistent with the IDEA, as revised by P.L. 108-446. Letters issued prior to August 14, 2006 may not be consistent with the final regulations for Part B published on that date at 71 Federal Register 46540. Readers are advised to consult with the current statute and final regulations.)
Letter to LoDolce (2007)
Letter clarifying whether age and grade level scores, along with recommendations pertaining to specific methodologies and/or use of materials, can be included in evaluations conducted by independent educational evaluators.

Letter to Parker (2004)
Letter Part B - Assistance for Education of All Children With Disabilities; Section 615 - Procedural Safeguards

Letter to Young (2003)
Letter clarifying that a school district's practice of maintaining and requiring a parent to use a list of qualified independent educational evaluation (IEE) examiners is not inconsistent with the parent's right to an IEE.

Letter to Anonymous (2002)
Letter clarifying that to avoid unreasonable charges for independent educational evaluations (IEEs) a school district may establish maximum allowable charges, but the school district must allow parents the opportunity to demonstrate that unique circumstances justify an IEE that is more expensive; and if the school district disagrees with the parents' justification, it must bring a hearing to demonstrate that the IEE did not meet the agency's cost criteria and that unique circumstances do not justify the higher rate.

Letter to Petska (2001)
Letter regarding the qualifications that school districts may require of individuals who conduct independent educational evaluations.

* PLEASE NOTE: These materials are for the exclusive use of purchasers of Advocate Academy Webinar live events and archives. Please do not distribute or provide others with access to these materials. Thank you.